Antique Fitter Lamp Shades Replacements
1
2
3
4
5
6
7
8
October 16, 2021
Nan, your shades came yesterday and they are BEAUTIFUL.
True artistry. Thank you so much for your work,
patience and obvious love of what you do.
Couldn't be more pleased.
Thank you again,
~ John B.
My Tulip Fitter Shade :
Pictured in Silver Mica
September 21, 2021
Hi Nan-
Thanks for the Shipping Overage Refund.
The shade is part of a gift I'm giving to an elderly, long term client
(24 years) of mine. She's basically a shut-in and I've always noticed a
beautiful but dirty bridge lamp stuck in a random corner of her apartment.
Never once was it turned on and it had an ugly fabric shade of the wrong
style that just drove me nuts. It was a crying shame to see this beautiful
piece not being used or appreciated.
Well, she moved into a new and modern apartment after being 27 years in her
old place. As a gift to her, I cleaned and rewired the lamp and knew, from
previous internet searches, about your business. This shade is perfect for
the lamp and for who she is.
I'll be seeing her later this afternoon for her next massage and will be
presenting her with her refurbished lamp. I'm thrilled about today's
visit and gift.
Thanks for being a huge part of it.
Ed
Plain UNO Hex in Dark Amber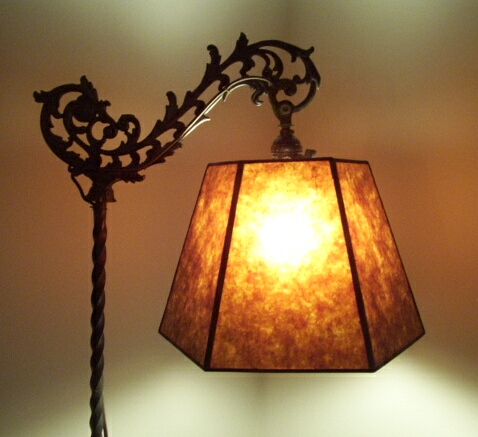 Aug. 27, 2021
Nan, THANK YOU!!!! Absolutely beautiful work I could not be happier and a
special thank you for the speedy delivery and Shipping Overage Refund.
I am over the moon.
Andrea
4 Custom Barrel Shades : 1 washer spider and 3 EURO barrel shades....
Aug. 25, 2021
Dear Nan,
The shades arrived today, as beautiful as I expected!
Thanks for refunding the shipping overage - that's a rare kindness!
Best,
Olivia
2 Lotus Flower Fitter Shades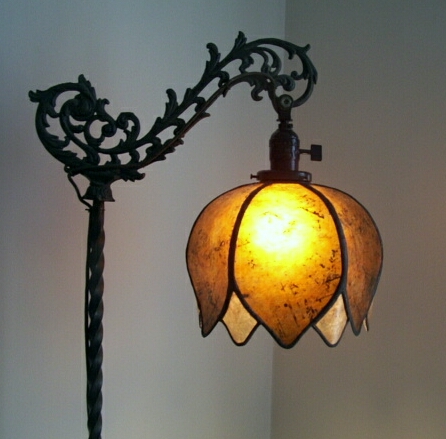 July 16, 2021
Hello Nan,
We received our shade and it is stunning. Just perfect and well made. You outdid yourself on packaging and shipping also.
We had no idea it would come this quickly.
Thank you ever so much. Very nice doing business with you.
Oh Nan, almost forgot to mention the shipping refund amount. Yes I did open Carefully and found it there.
Thank you
Tom and Sarah
My Tulip Fitter Shade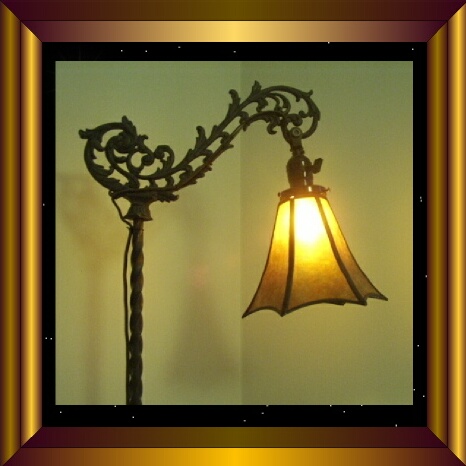 July 13, 2021
Hi Nan,
As I expected, your lampshade is absolutely beautiful on my circa. 1915 Roseville Pauleo lamp.
You do exquisite work. I am amazed at how strong and substantial that the shade is compared
to other mica shades I have seen. There is absolutely no comparison. You are a true craftsman.
I look forward to purchasing my next lamp base and having you craft something exquisite for it as well.
Well done!!!!!!!!
My warmest regards,
Bill
My Custom Mushroom 14 Table Shade in Light Amber :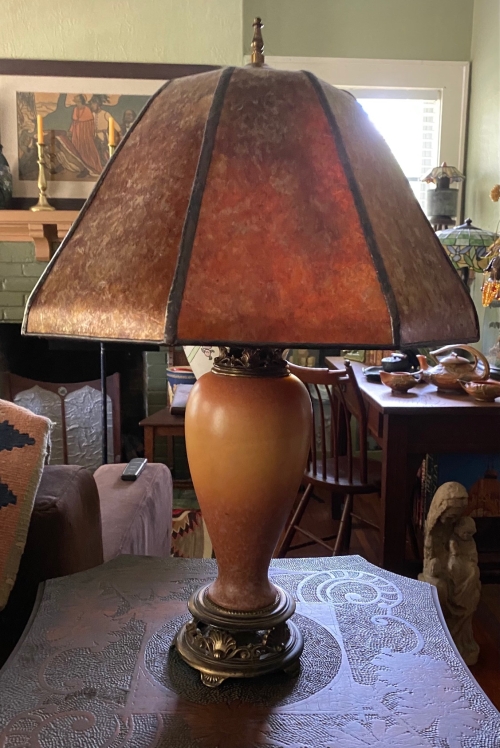 1
2
3
4
5
6
7
8
NYM Arts® 2004 - 2023
All Rights Reserved