Antique Bridge Lamp Shades Replacements
1
2
3
4
5
6
7
8
May 20, 2021
We love the shade it is perfect.
The lamp has been in my family my whole life.
We never had a mica shade and could not find an
appropriate one since they changed lamp styles.
It never occurred to me to look up vintage shades!
We found rayon cloth covered wire that is also like the
wires I grew up with. It completes it.
Thank you very much.
Louise
My Scalloped 8 sided fitter shade and Acorn pull socket set.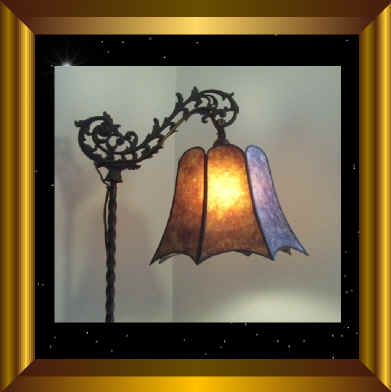 May 20, 2021
Arrived safe. So beautiful. It's perfect. Thank you. I'm looking for more lamps that need your touch.
Daniel
Jack O'Lantern shade and Socket Set
May 18, 2021
Dear Nan,
The the shade is absolutely beautiful and the light it casts is soft and warm. We love it !
We will be ordering a table lamp shade next month.
Thank you for the shipping rebate.
Best regards,
Linda and Bob
My Flat Top Majolica 1 Mica Lamp Shade
May 14, 2021
Hi,
I just wanted to let you know how much we like the
scalloped 8 sided mica shade. It fits perfectly on
the antique floor lamp we found in a salvage place!
You do beautiful work!
Holly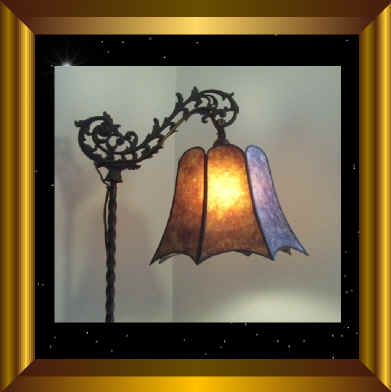 May 5, 2021
Thank you!!! It's absolutely beautiful!!
Megan W.
My UNO Hex Deco Rainbow on Natural Amber.
April 28, 2021
All is well... looks lovely.
Many thanks.
Mary Kay, another happy customer
My Jack O' Lantern
April 13, 2021
This shade is perfect! Absolutely beautiful! Thanks so much
Jenifer
My Plain UNO Hex in Natural Amber
1

2

3

4

5 6 7 8
NYM Arts® 2004 - 2023
All Rights Reserved