Antique UNO Lamp Shades replacements
1
2
3
4
5
6
7
8
July 11, 2021
Hello,
From what I've gleaned from the internet I think that Ms. Nancy Merte
designed and built my beautiful mica lamp shade
that has brought my beautiful Art Nouveau Deco
lamp back into my life. It's always been with me since I bought it in
Longmont, Colorado in 1977 for $20. It has traveled with me
around the country since, but about 10 years ago the existing
UNO lamp shade disintegrated.
Now it resides in my living room giving me the warmth
it was always meant to bring from over a century ago.
Thank you and please enjoy the photo.
Sincerely,
Danny Shobe,
Warsaw, VA
My Scalloped 8 Sided Fitter Shade in Light Amber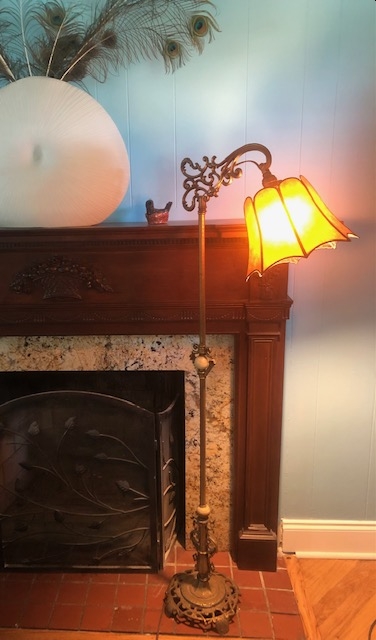 July 9, 2021
Thank you Nan, it's gorgeous & we absolutely love it!!
Rebecca R.
My Scalloped Hex Fitter Bell in Silver Mica.
June 23, 2021
Thanks, I received it today and it's perfect. I appreciate the craftsmanship.
David J.
My Hex Fitter Bell & Socket Set
June 12, 2021
Hi Nan,
I received the lamp and shade. Love them. They work well with my décor.
Thanks so much,
W.
June 1, 2021
Dear Nan,
Here it is on one of my lamps. Hard-to-find ornate solid brass/bronze.
I don't know if the African bells/ball chain will stay. (They need work.)
Looking to add bits of pyrite crystral (fools gold) on the chandelier tips.
We'll see.
My sister gave me another pair of lamps to 'do'.
May order more shades from you this week, but not solid on this yet.
Later,
Kaz
My Flat Top Butternut in Silver Mica with Decorative Corners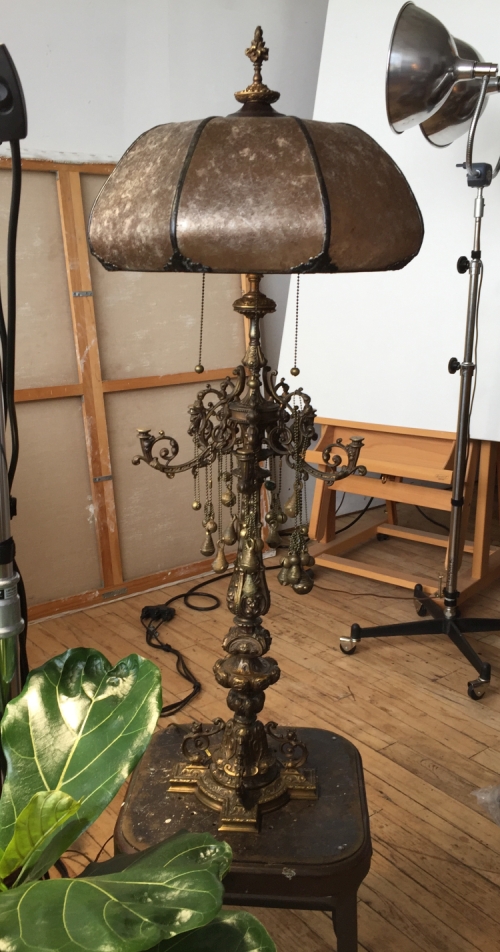 May 28, 2021
Nan -
This shade is specTACular.
I was anticipating something beautiful but, WOW, just WOW!
Thank you so VERY much!
Reggie
Reggie's own design on my Silver UNO Hex :o)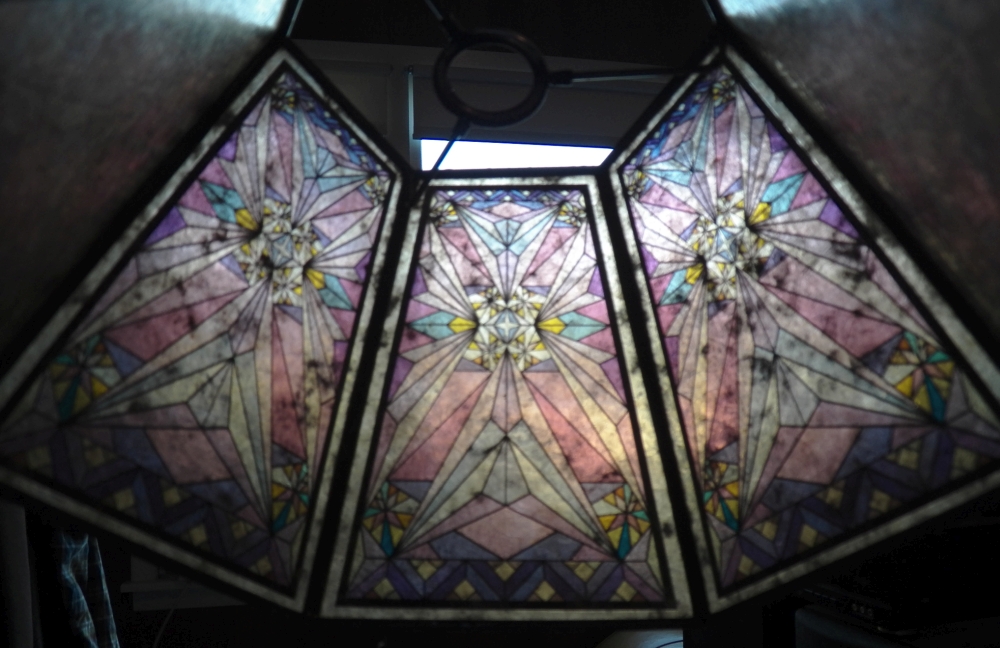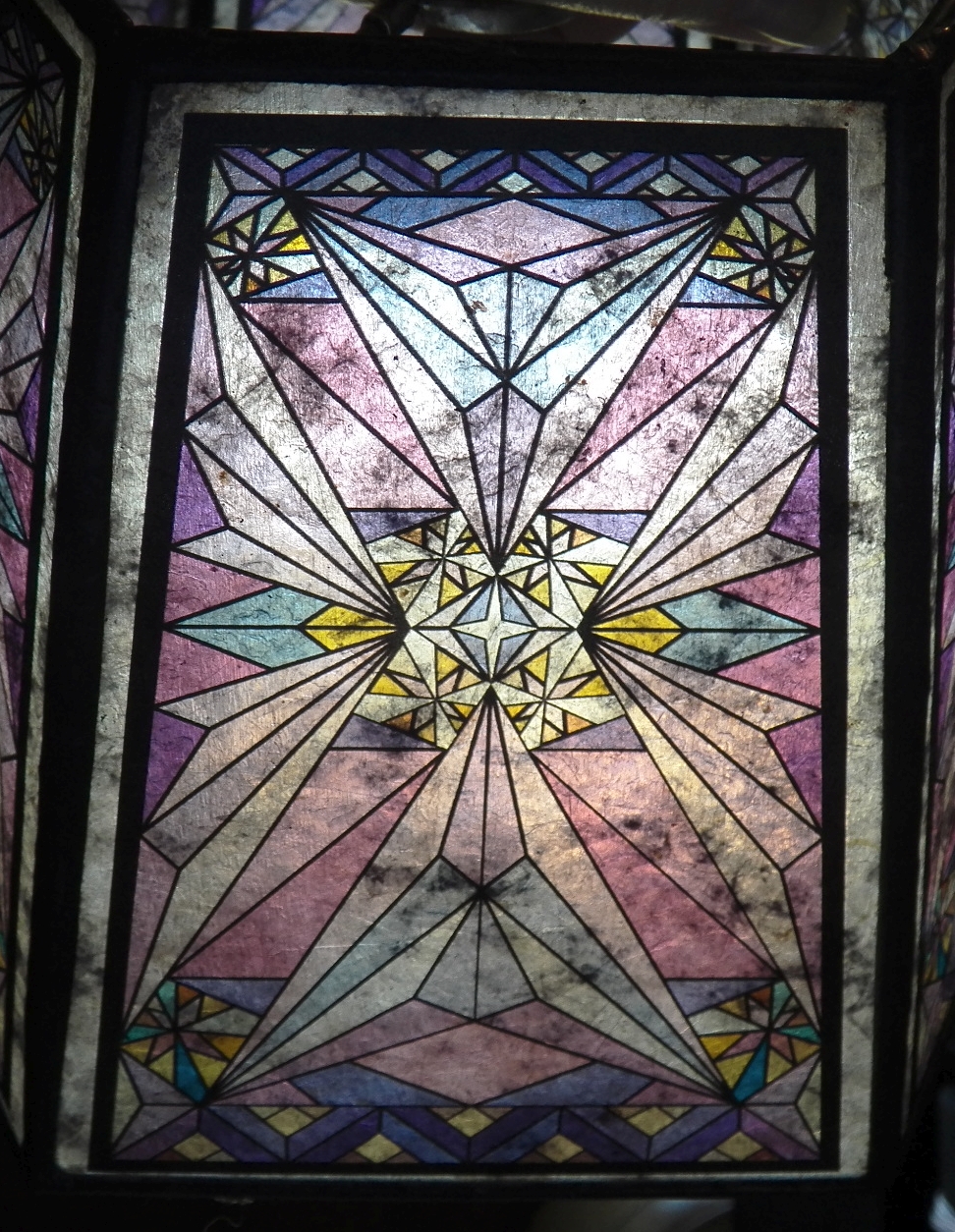 On Reggie's Lamp :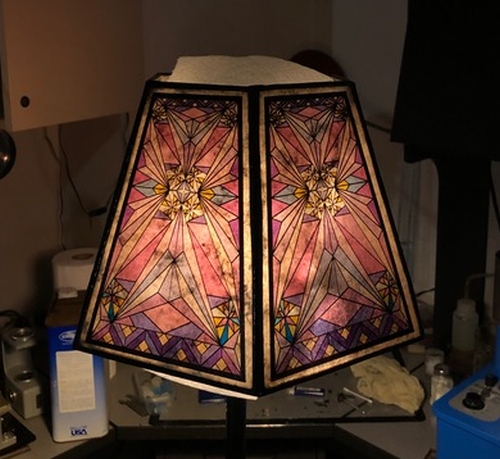 1
2
3
4
5
6
7
8
NYM Arts® 2004 - 2023
All Rights Reserved